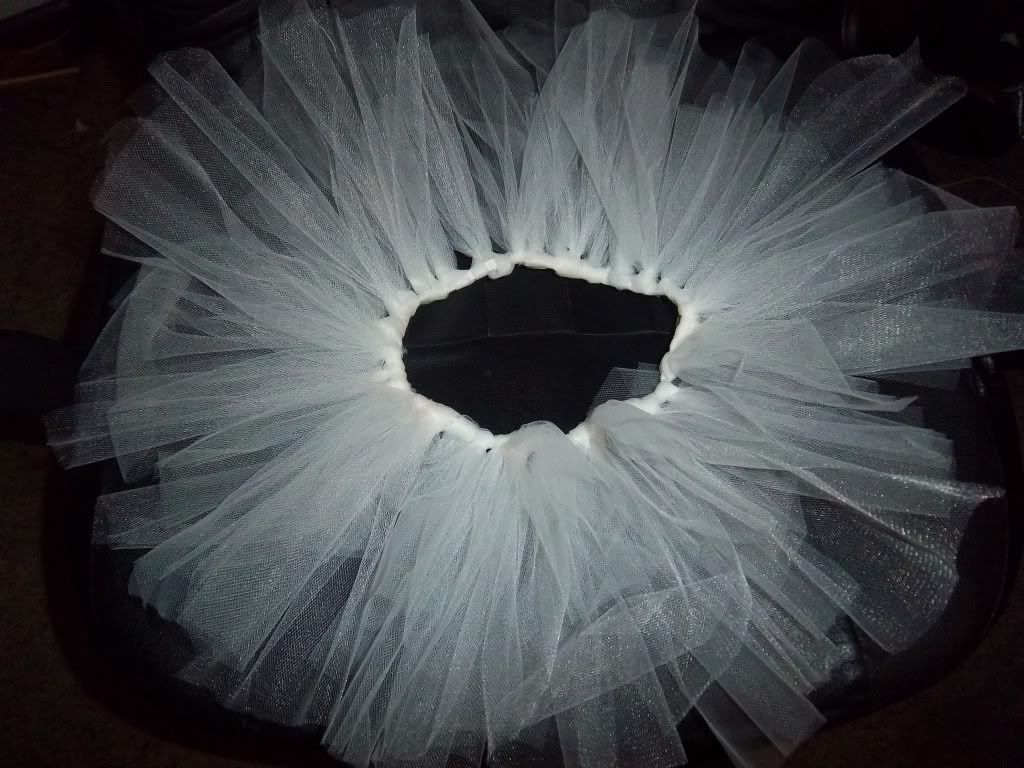 This is tutu I made for my great niece Mia for her 3rd birthday out of two rolls of tulle from the Dollar Tree and 21 inches of elastic.
Items used:
2 rolls of Tulle (from the Dollar Tree)
Elastic (waist measurement plus 1 inch
It is based on a prior tutu that I made (
tutuorial here)
except that it is much fuller and poofier. To get the fullness different lengths tulle ranging from 12 inches to 28 inches with increasing 4 inch intervals (12,16,20,24,28) were used and I about 10 of each. I already had the elastic on hand.
Instead of sewing the ends together, I added 1 inch to the waist measurement and tied the ends together (she is skinny and they may have untie it to make it smaller).
I had hoped to get a picture of her trying it on, but she is independent and inquisitive and hard to keep up with.