This picnic themed necklace for Day 13 "Picnic" theme for 30 Days of Creativity
www.30daysofcreativity.com
. When I think of picnics I think of gingham table cloths, plastic utensils, 2 liter bottles of sodas and ants.
Fortunately, I had all of the item in my stash and it is is made entirely of recycled/upcycled material except for the crochet thread holding it together and glue from a hot glue gun.
The ant is off a purchased cake, the fabric "bead' from scraps of two different types of gingham, a washed knife and spork, two diet coke caps. I have now posted a "How To" over at
Cutout + Keep
and would love to see any inspired pieces that someone else would come up with.
I was excited to see this featured on
One Pretty Thing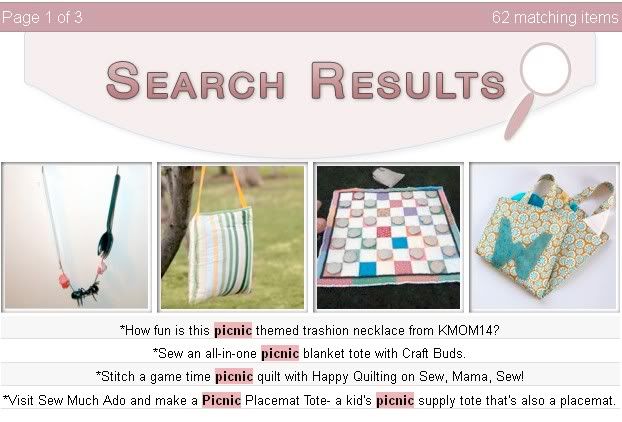 Happy Crafting!