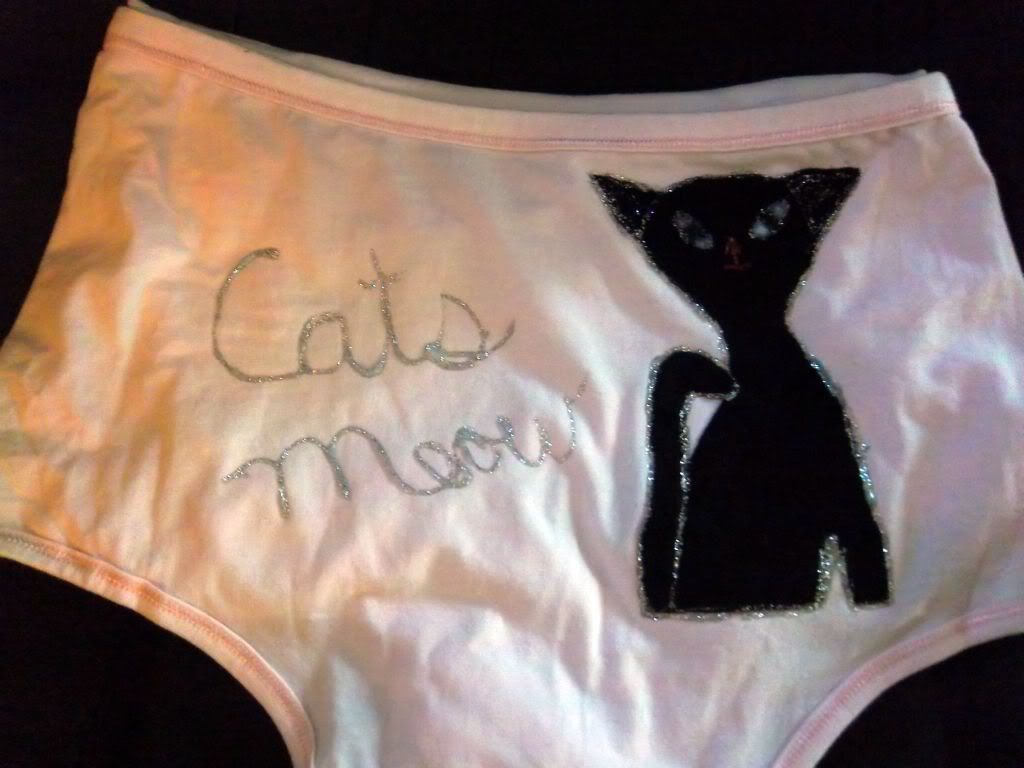 I am participating in
30 Days of Creativity
and just learned of it today and had to go with what I have on hand. Today's theme is "Cat Meme", so I had a "make it work" moment and I decided for my inspiration to use a 50's cat decoration that my Mom used to have as an inspiration to decorate a pair of panties that I have (originally was going to do a notebook but could not find any scrapbook paper on hand that would work.)
Items used:
Full Panty (a/k/a "Granny Panties")
Scissors
Paper
Marker
Scrap of black fabric
Heat 'N Bond
Iron
Scissors
Fabric paints
I drew the cat - it is about 6 1/4 inches tall and about 4 inches wide at the ears.
Iron a piece of Heat 'N Bond to a piece of 7x5 inch piece of black fabric on the wrong side of the fabric, then use the picture to make template and draw in marker on the Heat 'N Bond. You end up with a negative of the picture.
Iron image on to object (in this case, panties).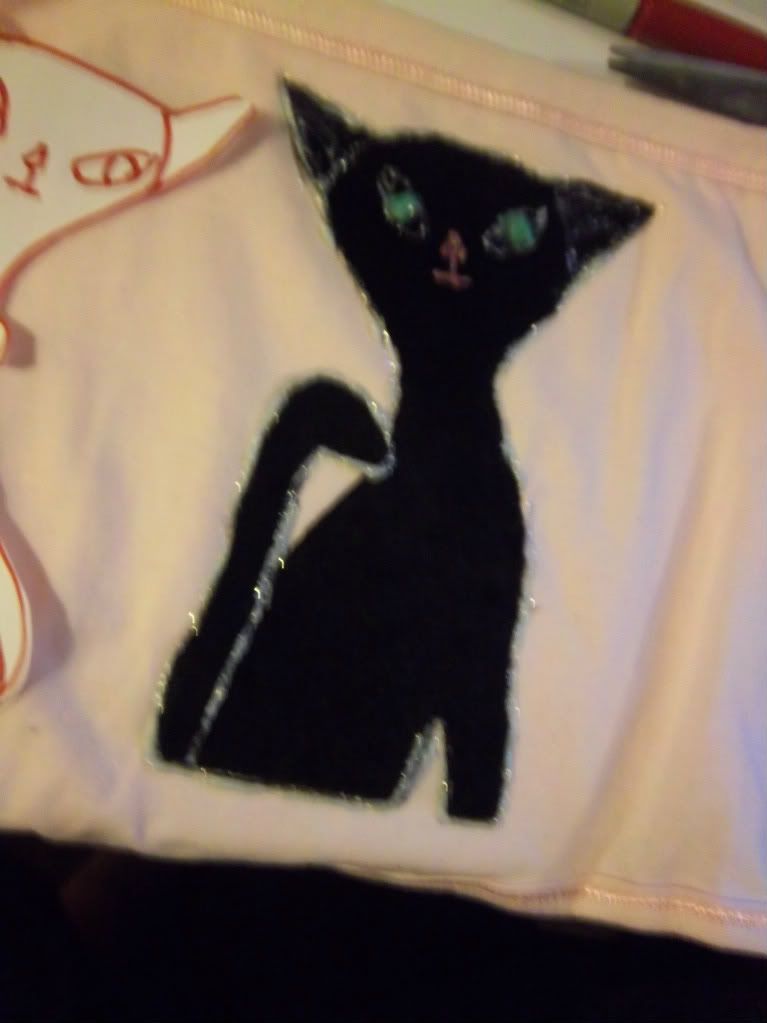 Then use fabric paints to finish off the outside edges and draw eyes and ears (I used silver) and then fill the pupils (I used metallic green), the nose and mouth (I used metallic red) and then let dry then fill in whites of the eyes (I used a few layers of metallic "Glittering Crystal"). It seemed a little plain so I wrote "Cat's Meow" in silver.